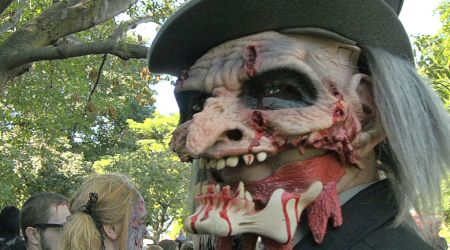 There was a special zombie walk to celebrate George A. Romero's new movie "Survival of the Dead" which was screening at the Toronto International Film Festival.
We didn't participate, but we couldn't pass up the opportunity to grab some footage of a couple of hundred zombies wandering through the city in case we could use it in some other production to make it look like we had a budget.
And that's exactly what we're gonna do.  Some of the footage is already earmarked for insertion into a zombie themed short film we're currently working on.
Tweet This Post