Three of our recent(ish) shorts picked up awards from The Canada and International Short Film Festival for 2017.
Notlob: – Won a Merit award. Notlob also won Best Editing and Best Sound Design in the 2013 100 Hour Film Race.
Closure (2016) and Get A Life (2011) picked up Honourable Mentions.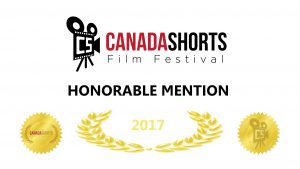 Tweet This Post