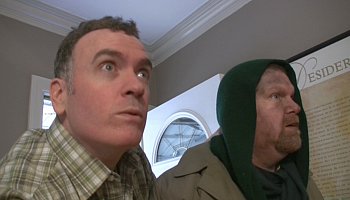 We have another short film in the can.  "Psycho Susie" was shot loosely in the film challenge format. Incorporating some random elements pulled from the internet, the script was written in 4 hours. Shooting was just 9 hours split across two days.  The film is now in post-production, where we tend to spend a lot more time on things.
– The exciting thing is that you'll see a couple of new faces in this film.  Our casting call last month introduced us to Neil and Emer, who were quite game for our style of film making, and had a lot of fun helping us make this one.
– I've made an update to my HDV vs. AVC debate in the forum, HERE.
Tweet This Post