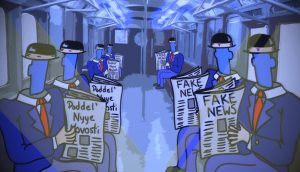 After several…several… several months of picking it up and putting it down we are very pleased to announce the music video for Fake News by Buzz Kings is completed.
Live action footage was shot back in June and animation took place mainly over 2019.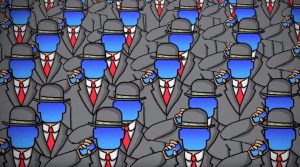 "Fake News" is the first single from the bands upcoming CD TruthLies. The song takes a look at the divisive political times in which we live, and how the 24 hour news cycle amplifies that division.
"Social media and the internet have had a huge effect on the business of news," says songwriter and guitarist Paul French. "Now that anyone with a blog or a Twitter account thinks that they can call themselves a journalist, it's become a challenge to know who to believe."
Buzz Kings is comprised of Andrew Kramer (Lead vocal), Paul French (Guitar, Vocal), Steve Thom (Bass, Vocal) and John Vella (Drums).
Directed, Edited and animated by Rob Paul
Shot by Eric Myles and Rob Paul.
Tweet This Post